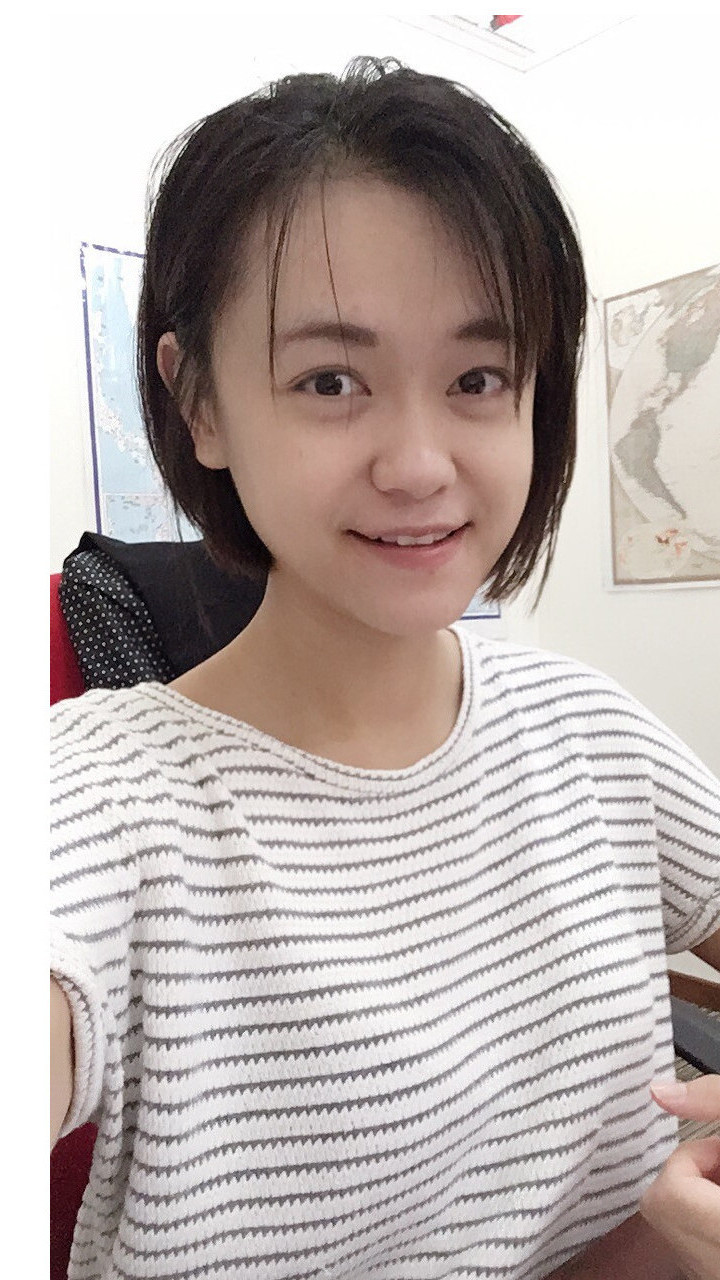 Jing Yi, Chairperson of Jurong East's Volunteers Group "This is a place where everyone is smiling from the heart.
This is a place where you won't feel lonely as we cherish
friendship with our residents and volunteers.
We are one big family, lovely residents, friendly staff and
energetic volunteers.
As I lead the volunteer group, they are always on my mind"
At All Saints Home, you have great volunteering opportunities with the Community Relations (CR) team and in the Chaplaincy ministries.
Volunteering with us will bring out the selfless nature in you, putting in efforts into events that matters. Your accomplishments will make a difference and contribute to the needy. It is a great opportunity to meet others in the community who want to serve our beloved elderly residents as well. Our volunteer charter is presented in English and Mandarin below. Please click the images for a larger view.
We truly hope to see you. Thank you for your support!
Volunteer with Us
Festive Celebrations
Celebrating traditional festivals and spreading festive cheer to the Residents.
Residents' Day
A mini carnival for our Residents and their loved ones and a day for them to reminisce the good old days with their favourite food and games.
Outings with Seniors
A day trip is an engaging and uplifting social activity for our Residents.We welcome you to bring our elderly Residents out for a day of fun and excitement! Visiting places of interests like the zoo, River Safari, Sentosa, Bird Park, etc. will help them reminisce the past
Fundraising Activities
Be involved in our fundraising efforts to support and aid our operational expenses in All Saints Home.
"Lifestyle Instructional Sessions:"
Karaoke
Come and indulge in oldies with our elderly. Add more energy to their singing by bringing your friends & karaoke CDs to sing with our elderly for their enjoyment!
Music Entertainment
Bringing different types of entertaining performances filled with music and songs to cheer our Residents.
Art & Craft
Art and craft activities are great therapy for developing fine motor skills and creativity. You can join our Residents to put their aesthetic senses to good use and create gorgeous craft works.
Befriending
A helping hand or a listening ear can make a difference to the lives of the Residents, especially those who are battling with chronic illnesses or ageing issues. Our Residents love visitors and have much to share about their life stories. Be their friend and offer your time to be with them. Befriending aim to improve the overall emotional and psychological well-being of Residents living in the Home.
Table Top Games
Playing games like RummyO, play cards, active and memory games have multiple functions. Games keep our elderly Residents engaged, stimulate brain function, provide a source of entertainment and socialization and make them feel at home.
Table-Tennis Therapy
Volunteers take turns playing with Residents, or facilitate games between Residents by encouraging them and helping them to pick up the dropped balls. The aim is to enhance the Residents' physical and mental health by improving their hand-eyes coordination and response speed. This activity will also improve the sitting or standing balance, the muscle strength and range of motion of the Residents.
Animal Assisted Activity / Therapy
Animal-assisted activities are casual meet-and-greet sessions where handlers and their dogs or cats visit Residents in the Home. It encourages Residents to have conversations with others, such as the dog handlers and other Residents. This can be helpful in promoting social interaction and improving social skills.
Music / Percussion Therapy
In individual and group sessions, it was found that music therapy could stimulate and help maintain Residents' cognitive skills and mood.
Chaperone
Helping the Home's nursing staff to wheel Residents in wheelchairs, distribute food and goodie bags, and feeding them where necessary, etc.
Administrative
Offer administrative support to our administrative staff during office hours on weekdays at our office.
General Cleaning
Keeping our home safe means up keeping cleanliness to prevent spread of disease. You can help out with some of the daily routines such as sweeping fallen leaves, cleaning windows, handrails, lifts, or even clearing choked drains.
Chaplaincy Caring Ministries
Our Vision
To be a shining testimony of God's great love and compassion in eldercare.
Chapel Services
The department conducts chapel services and provides spiritual counselling and care support.
Hougang / Tampines / Yishun - 9.00am to 9.30am
Jurong East - 10.00am to 10.30am
Follow-up Ministries / Other Ministries
The department conducts chapel services and provides spiritual counselling and care support.
Ministry Special Programs
These volunteers may visit the Residents during Chinese New Year, Easter, Mooncake Festival, Christmas, etc.
Acts 20:35 ESV
In all things I have shown you that by working hard in this way we must help the weak and remember the words of the Lord Jesus, how he himself said, 'It is more blessed to give than to receive.'
Please link with our Chaplaincy Team at chaplaincy.team@allsaintshome.org.sg for more details.
One of the Major Volunteer Partners in ALL SAINTS HOME
ASH Volunteer Group
Volunteering Offers You A Great Experience = VOYAGE
Our activities on Saturday afternoon ranges from mass games (e.g. fishing, ball throwing) to handicrafts (e.g. making colour salt bottles, paper arts).
Bingo game, Birthday celebration and bringing residents to outing (Zoo, River Safari, Shopping trip).
Our purpose is to bring Joy, sincere Care and great Love to the residents and feel the warm hearted friendship.
Come and join our Big Volunteering Family!
Click HERE to register as a Volunteer!