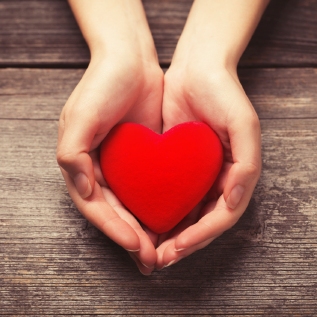 Attention: Please be advised that all fundraising activities carried out by All Saints Home are conducted with valid NCSS permits. Please contact us at 6788 2345 or email enquiry@allsaintshome.org.sg immediately if you require information or clarification on any solicitation of donations.
Robert South (1634 – 1716) "If there be any truer measure of a man than by what he does,
it must be what he gives."
We are an Institution of a Public Character (IPC number: HEF0062/G), an exempt or registered charity which is able to issue tax deductible receipts for qualifying donations to donors. This means that all sponsorships and donations above $50 will be issued with a receipt for Income Tax Exemption of 2.5 times the amount donated. As a non profit organisation, we are constantly in need of funds to aid our operational and expansion expenses. Every dollar counts. Your generous donations will go a long way towards helping the chronically ill and elderly, many of whom are from low income families or destitute.
Fundraising Events
All Saints Home Sports Fiesta
All Saints Home will be organising its inaugural Sports Fiesta on 1 May 2023. The goal of this campaign is to raise $200,000 to defray our operational costs while aligning with Singapore's direction to encourage our citizens to lead healthy and active lifestyles through a Cyclethon and a "Fun Walk".
Thanksgiving Dinner
Every year, we give thanks to our sponsors, donors, volunteers and everyone who contributed to yet another exceptional year at All Saints Home. Support our Thanksgiving Dinner with a dinner table purchase and be part of a memorable night with great food and entertainment. You can also participate in auctions that will directly benefit our residents and clients!
To find out more, please contact us at fundraising@allsaintshome.org.sg.
Donations
You can donate through the following methods: